Tuesday, May 15, 2012 at 07:41PM
It's that time of year when we are preparing for spring graduations. I'm attending my sister's this year as she graduates from her undergrad--- yay! I've put together a few outfits that I think are perfect for the occassion. Here are a few tips to keep in mind :) .
1. You might not think it's important what you wear underneath your black dressing gown. But, if you go out to lunch afterwards you want to make sure you look cute.
2. Watch the weather forecast! The weather can be unpredictable and it's always best to be prepared. I've been to graduations where it's been unbelievable hot, and some where it just poured rain!! This will affect what you end up picking out for your big day!
3. Dress casual, not formal. However it's improtant not to underdress-- don't show up in a t-shirt and shorts unless you plan to get changed quickly after the ceremony! A cute summers dress will work perfectly. A skirt or pants is fine too! If you are a guy, a blazer and chinos would work well.
4. Don't overdue it on the jewlerry- one or two pieces will work fine.
5. Check to see if you school has a graduation dress code.
6. Don't wear anything to expensive or something you care a lot about. The dye from the gown can easily bleed.
Maybell Dress by Lilly Pulitzer-- 198$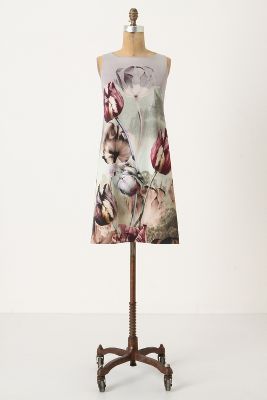 Blooming Bulbs Dress- Anthropolgie
This is actually the dress my sister is wearing!
Off now!
x